DuBOIS – As part of the annual "Subaru Loves Pets" campaign, DuBois' Spitzer Subaru donated $100 for every cat and dog adopted by the Elk County Humane Society in October, ultimately raising $3,100 for the refuge.
This is the third year the family dealership has held a fundraiser to benefit the St. Marys shelter, said June Glass, ECHS fundraising chair. The first was a donation drive, and subsequent years each had an adoption goal of 31 dogs and cats.
October is "Subaru Loves Pets Month," dedicated to supporting pets in shelters through adoption events and volunteer activities that help find pet-loving homes, according to Steven Marshall, Head of Business Development and Social Media at Spitzer Autoworld.
Subaru also focuses on animals that need the most help, such as the older, physically handicapped "outsiders" who are often overlooked.
On Oct. 22, ECHS and Spitzer Subaru hosted a pet adoption day at the DuBois dealership to celebrate the fourth annual "National Make a Dog Day," Marshall said.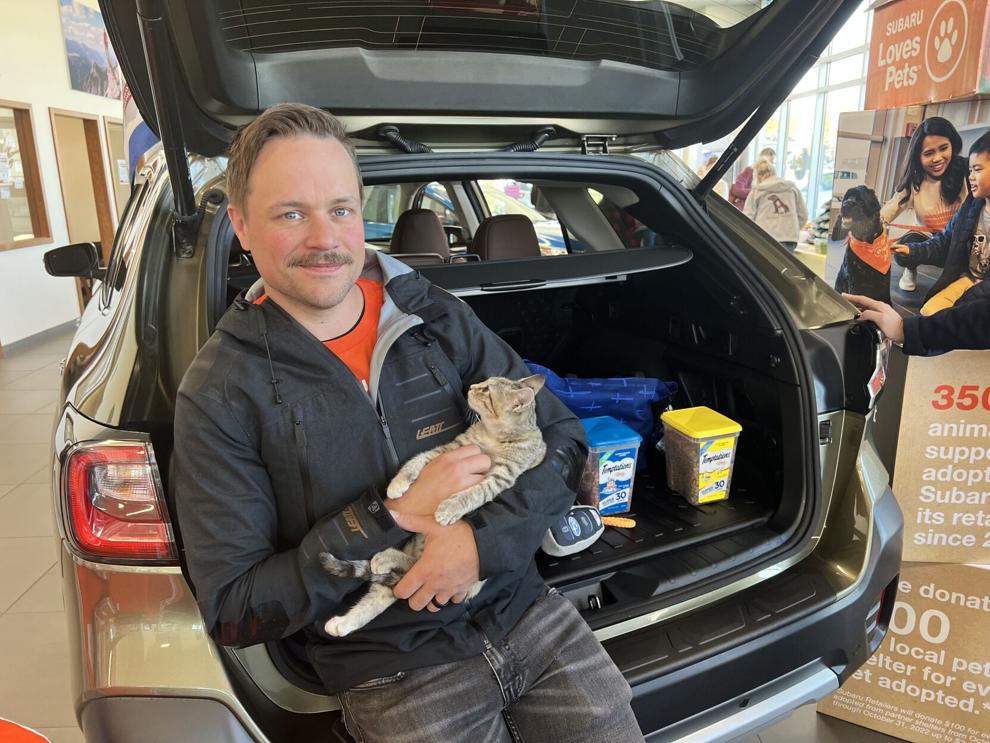 "Our customers and staff also collected pet supplies to donate to the shelter," Marshall said.
Spitzer Subaru sales associate Jeannie Dunworth said the dealership does its best to stay involved in the local community.
"We are so excited that Subaru is giving us the opportunity to give back," she said. "It makes us feel good to be able to help the community."
Spitzer Subaru and all Spitzer dealerships in DuBois, as well as the St. Marys location, also held their first-ever "Trunk or Treat" event on Friday, Oct. 28, Dunworth said, where families and children attended a fun night of costumes, candy and prizes.
"We had a lot more turnout than expected," she said, noting that the Subaru dealership alone had 250 kids signed up.
Each location also offered a Nintendo Switch game console.
"Together our stores had over 1,000 kids who entered to win," Marshall said. "We were very grateful to share this fun experience with our communities and we will continue this tradition next year."
Glass noted that the ECHS also had 12 additional foster families in the month of October.
"We've had a wonderful, wonderful month of adopting our animals," Glass said.
Two kittens were also adopted on the day of the pet adoption event at the dealership, she noted, one of them by an employee.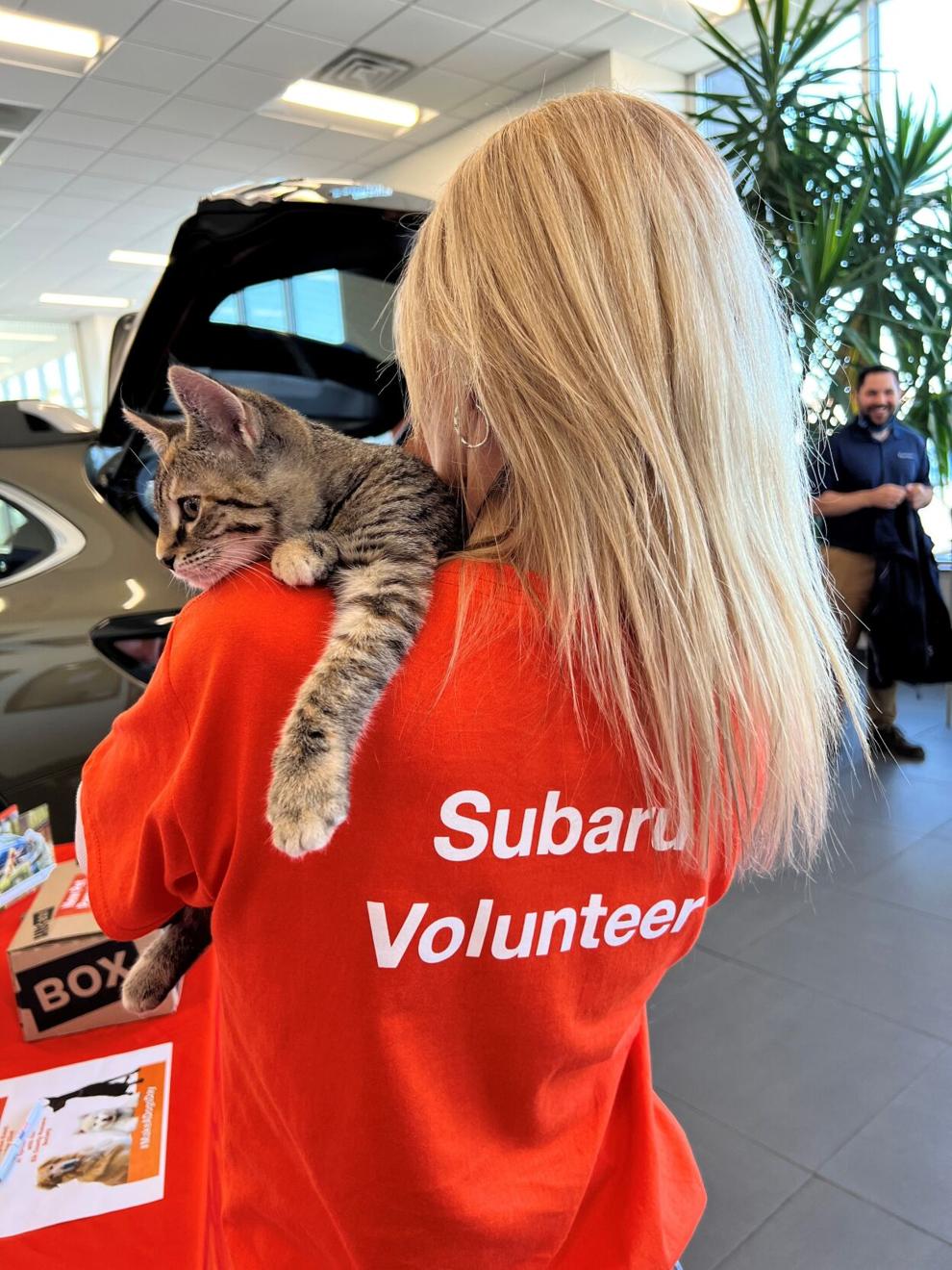 "The hospitality of Spitzer Subaru overwhelms me," Glass said, also noting the dedication of sales manager Curtis Smith. "They are very community minded."
For a $20 donation, anyone wishing to donate to the ECHS can currently purchase a lottery calendar by contacting the shelter, Glass added.
The refuge, which is in a 15-year-old building, is currently undergoing expensive renovations.
"The $3,100 from Subaru is going to be a big help," Glass said. "Every gesture counts."
The shelter is also still accepting donations such as gift cards for Tractor Supply and Walmart, kitty litter, diet treats, cat and dog food and more. The full wish list can be viewed at www.echumanesociety.org.
Additionally, through Dec. 10, Spitzer dealerships in DuBois and St. Marys are hosting "Operation We Are," helping those in need by donating to a charity chosen by the vehicle owner. , noted Marshall, such as Toys for Tots, Project Gifts for Elk County, the Salvation Army and animal shelters in the Tri-County area.
The "Subaru Share the Love Campaign," which takes place in December, is a partnership between Spitzer Subaru and the Bob Perks Cancer Assistance Fund that raises awareness and funds this foundation that helps ease the financial burden on local people battling cancer, a said Marshal. This year's event will take place on Saturday, December 3 from 10 a.m. to 2 p.m. at Spitzer Subaru.
For more information on adoptable pets at ECHS or donations, visit the Facebook page, www.echumanesociety.org or call 814-834-3247.