Panel discussion September 28, 2022
Have a good fall everyone!!! Over the next few weeks, those of us who live or travel where the temperature changes with the seasons will enjoy the sight of the leaves changing color as the trees prepare for winter. Please take a moment to enjoy this wonder of nature.
Happy New Year, L'Shanah Tova, to our Jewish friends. May you enjoy traditional family gatherings and my favorite beef brisket!
If you haven't had a chance to read the article yet The Junior Perspective – Stuck in Place by Jessica Braatz in this month's issue of The canine chronicle, I invite you to do so (http://caninechronicle.com/current-articles/the-juniors-perspective-stuck-in-place/). Jessica talks about going robotic while showing the same dog during her Junior Showmanship career, and how she found renewed enthusiasm when she switched dogs. She offers great suggestions for juniors to learn and expand their horizons by working for professional trainers and breeders. Although the article was written for a younger audience, we can all learn something from it. It is important to remember that in order for our dogs to become great show dogs they need to have fun and make a difference learning from others and showing different dogs can help us continue to make the show enjoyable for our dogs !
In addition to September being a big month for national specialties, it's also a big month of vacation! Kim and Rick Rudzik take a wonderful trip to Italy. Bruce Schwartz has just returned from a three week trip to Italy and Switzerland. He also made a bit of judgment on his travels. The photographs of their travels make me green with envy!
We have received great news from the Kennel Club of Palm Springs!! A long-term, multi-year rental agreement with Golden Voice Special Events/Empire Polo Club beyond the January 2023 show has been concluded. This year's shows will take place from January 5 to 8 with specials on the 5e and 6e and the Kennel Club of Palm Springs all breed shows on 7eand 8e. The Canine Chronicle is the Official Magazine of the cluster.
If you haven't had the opportunity to attend these beautiful shows, I strongly suggest that you plan to go this year. There are many specialties, so many majors, and the grounds are no less breathtaking! I hope to see everyone there!
After nearly a month on the run in Saint-Louis, Tito the Otterhound has been found! Although he lost nearly 40 pounds while on the streets, he is expected to make a full recovery. Tito was found in the foundations of a construction site, and his return is due to a sign posted near the construction site. This is another example of amateurs banding together to help other amateurs in need, and a true testament to the saying Never Give Up!!!!! I'm so happy for Tito and his people!
Floridian Amy Duncan has some words of caution for those living in Florida or visiting the area. Watch out for the palm trees in the area when walking your dogs! Sago Palms and Queen Sago Palms are toxic to dogs. They drop small nuts which have a high concentration of toxins. Amy's border terrier, Winston suddenly fell ill after eating one of these nuts but luckily Amy was on it, and he'll be fine!
Lynda O'Connor has brought us the sad news that English Springer Spaniel fancier Margaret Gates has passed away. Margaret will be dearly missed by the Springer community and by the fantasy community as well. Our condolences go out to Margaret's friends and family.
Happy birthday to Ashley and Brendan Ryan. Looks like you got engaged yesterday! May you have many more years of love ahead of you.
Fans celebrating their birthdays this week are: Kristina Rock, Erika Lanasa, Monica Bowers, Julie Mueller, Lenny Brown, Tina Turley-Kocab, Andrew Green, Bailee Rodgers, Hadley George and Frankie Dubman. Have the BEST day, my friends.
My thought for the week is this: don't let bitter, unhappy people bring you down to their level. Instead, use their behavior as an example of how not to behave and be grateful for not being like them.
Be careful in your travels and remember you are bringing home the best dog!! Don't forget to send your silly photos to [email protected] See you soon. Until next time…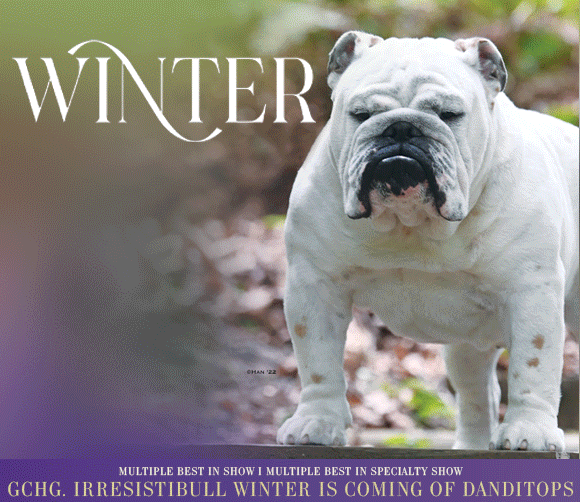 short url: https://chroniquecanine.com/?p=246809
Posted by admin on Sep 28, 2022. Filed under Featured. You can follow any responses to this entry through RSS 2.0. Comments and pings are currently closed.