In partnership with the Brandywine Valley Society for the Prevention of Cruelty to Animals (SPCA) and Petco Love, the Wings of Rescue organization facilitated the transportation of 66 dogs and cats from the Humane Society of Naples and Collier County Domestic Animal Services. The pets were on the adoption floors in shelters before Hurricane Ian landed. On October 5, all the pets were put on planes at Naples airport to fly north.
By making these preparations in advance, shelters will be able to accommodate the large influx of pets flooding shelters after Hurricane Ian's destruction. Wings of Rescue offers pets who have been waiting in shelters a forever home and exposure to new families looking to adopt. Transported animals will be available for adoption at the Brandywine Valley SPCA in New Castle Delaware. To date, the number of pets that have been rescued from overcrowded shelters and brought to safety by Wings of Rescue exceeds 65,000 and will only increase.
On October 12, the BISSELL Pet Foundation, located in Grand Rapids, Michigan, flew 100 large dogs to Connecticut and Ohio from shelters in Florida. The dogs needed a more expensive and bigger plane and were placed in both the CT Humane Society and the MSPCA-Angell, both of which made room to help Florida shelters. The foundation shares how grateful it is to the Humane Society Naples and the Humane Society Sarasota for their tireless work to ensure that all cats and dogs transported to rescue partners are healthy.
In addition to working to help transport thousands of pets safely, The Humane Society of Naples has dropped off essential items and much-needed supplies from Cape Coral to Everglades City. The Humane Society shares that last week they distributed 2,318 pounds of dry dog ​​food, 835 pounds of dry cat food, 658 cans of canned dog food, 2,354 cans of canned cat food, 1,733 pounds of cat litter, 50 pet beds, hundreds of dog toys, treats, chews, collars and leashes and countless bags full of bedding.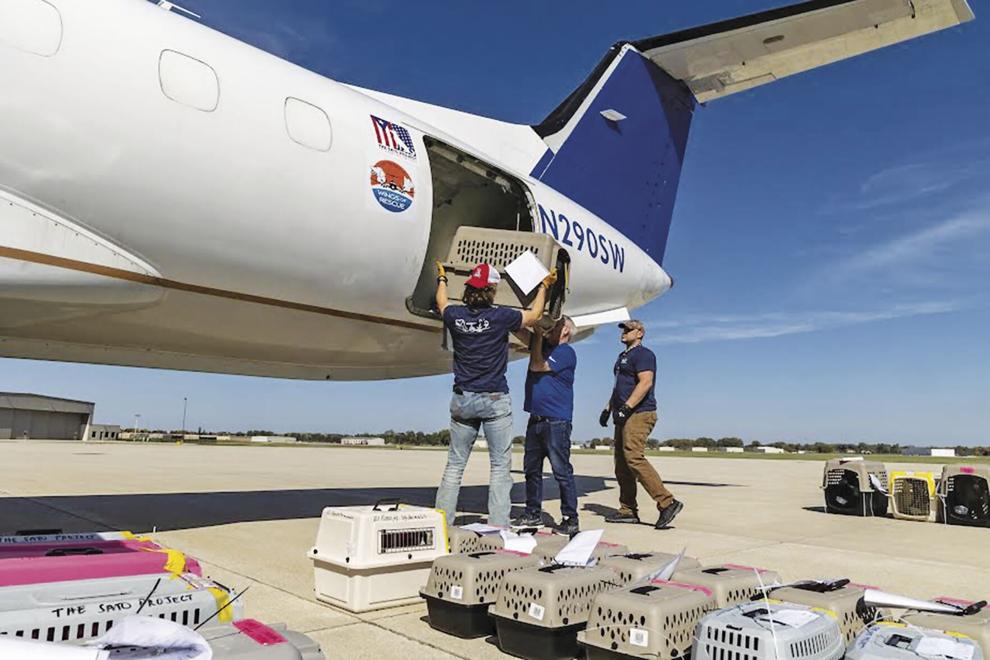 After such major achievements in such a short time, it can be predicted that in the future, Domestic Animal Services and its partners will continue to build partnerships with other rescues and organizations around the world. This will help prevent shelter overflow and will also help increase the global reach of support in times of crisis.